25 September 2020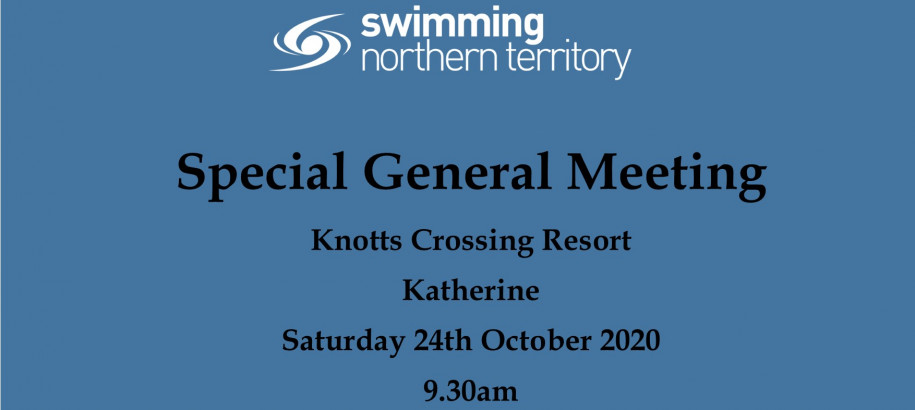 Swimming Northern Territory Incorporated
Notice of Special General Meeting
Notice is herby given of  a Special General Meeting, the sole purpose of which is to put to a vote a special resolution to alter and vary the Swimming NT Constitution.
The Special General Meeting will be held prior to the Annual General Meeting on Saturday 24 October, 9.30am at Knotts Crossing Resort, Cnr Giles & Cameron Street, Katherine. 
---
Background
The current Swimming NT Constitution makes no provision for the appointment of Directors to the Board of SNTI following a casual vacancy arising on the Board.  Currently Board positions MUST remain unfilled until the following AGM.  Most modern Constitutions allow for the replacement of a Director post the appointment at an AGM if and when a casual and unexpected vacancy arises.
The only allowable appointment under the Swimming NT Constitution is to call for and appoint an Independent Director.
Proposal
It is proposed to vary the Constitution to allow the Board to call for an Expression of Interest and determine the appointment of interested parties during a term when a casual vacancy arises.  
Proposed Changes to the Constitution