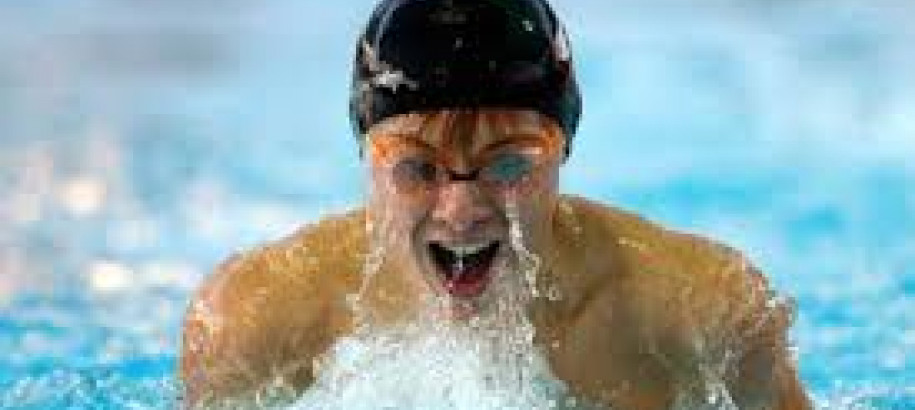 Date & Time
Sat, 27/04/2019 to Wed, 01/05/2019
Become a Volunteer
The NT Government is currently in the recruitment phase and are quickly heading towards volunteer training, uniform and accreditation distribution. They are starting to collate all registered volunteer and staff details for Arafura Games accreditation and ask that your registration details are complete and up to date. This includes your availability, shirt size, mobile contact number, current Ochre Card (for the duration of the games, 26 April – 4 May) and importantly your accreditation photo.

As per Arafura Games policy all volunteers and staff will require a Working with Children check (or Ochre Card) during the games, if you do not currently have an ochre card you will be required to apply for one. Arafura Games will cover the cost of your volunteer Ochre Card providing you follow the attached 'Ochre Card application process' (please note: cash reimbursements cannot be made for personally paid Ochre Cards).  

There are some key documents required before starting your Ochre Card application this includes, identification documents, photo and the Volunteer Eligibility form (this will need to be signed by an Arafura Games staff member, returned and uploaded). Regarding Ochre Cards there are some exemptions for interstate and international volunteers, please contact AGVolunteers@nt.gov.au to find out more. Below you will find the Application Guide and the Volunteer Eligibility form (volunteer eligibility will need to be sent to AGVolunteers@nt.gov.au where it will be signed and returned by email).

 

 

 

 
Technical Officials
SNTI are looking for Technical Officials to assist in all areas of the Arafura Games from Timekeepers to Referees.  If you are interested we would love to here from you.

Please forward your Expression of Interest to John Mitchell, Executive Officer  john.mitchell@nt.swimming.org.au

All Technical Officials will require a valid Orchre Card.  Please follow the details below:

 

 
Northern Territory Athlete Selection
Swimming Northern Territory registered swimmers who meet the qualifying times set by the Arafura Games Committee are eligible to compete, subject to the Arafura Games Eligibility Criteria.

Full details can be found on the Arafura Games Website along with Qualifying times.

SNTI Athlete Eligibility Criteria:

To be eligible to swim as part of the Northern Territory Team, an athlete must:

Be a current registered and financial member of Swimming Northern Territory;
Be residing and training in the Northern Territory at the time of entry and for the duration of the training period leading up to and including the 2019 Arafura Games;
Be and remain in "good standing" with Swimming NT and always comply with any established code of conduct or athlete agreement of Swimming NT and otherwise conduct themselves in a way that does not bring their sport or team into disrepute.

Please note:

Swimmers who have primary registration with another State swimming body will NOT be eligible to swim for the Northern Territory.
Swimmers who do not register through the Arafura Games Portal by the 13th of March will not be considered for the NT team.

SNTI Team Commitment:

Swimmers must:

Continue to train with their Club Coach to the best of their ability and maintain a high level of water fitness in the lead up to the Championships. If a swimmer is injured, or has a prolonged illness that may impact their performance, they and their Coach must notify SNTI. If the Selection Sub-Committee, in consultation with the Management Team and Head Coach, is of the view that the athlete is not in peak condition they may be withdrawn from the team.
Attend all team meetings and training sessions prior to the Arafura Games as required by SNTI;
Comply with the SNTI Code of Conduct and sign the Arafura Games Agreement;

 

TO ENTER:

Registration is now open via the Arafura Games Website. Swimmers should consult with their Club Coach before entering. Please note, Athletes who are eligible for bonus events should consult with their club coach before entering those events.

The following information and Eligibility Requirements for Arafura Games Entry is as per the details on the Arafura Games Website.

Saturday 27 – Tuesday 30 April  |  Prelims & Finals
Session 1: 0800 – 1100
Session 2: 1600 – 2030

*Times are subject to change based on entries and final schedule.

Events will be run in the following age groups: 13/14 years, 15/16 years, 17 years and over and Multi Classification (MC) classes 1-16.

Athletes may enter a maximum of seven (7) individual events for the competition. Athletes must have met the MQS for entry to a single event.

Athletes who have met less than five (5) qualifying standards for the competition may enter bonus events as follows:

1 Qualifying Time = 1 Bonus Event

2 Qualifying Times = 2 Bonus Events

3 Qualifying Times = 2 Bonus Events

4 or more Qualifying Times = 1 Bonus Event

Wild Card MC Entries:
Teams may nominate two athletes who, due to lack of opportunity, have not been able to gain qualifying times for this games.

Athletes Eligibility:
All athletes must be a minimum of 13 years of age as at the 1st day of meet.
Para athletes must hold a Provisional, National or International classification.

Open competition.

The competition will run under FINA and WPS technical rules and regulations.

Top 8 athletes from heats will proceed to finals.

Any event with less than 8 entries may be run as a timed final.  If the number of athletes, due to withdrawals is less than 8 the event will be run as heat and final subject to session time restraints.

All events on the program will be considered viable – however they may become combined events.  Non-viable events will be removed from the program after entries have closed.

To ensure maximum inclusion in events, Swimming NT will host a range of sporting competition tiers from amateur through to sub-elite.

Results for MC events will be determined by highest points using the WPS youth and open point calculator. MC events will be seeded according to entry times and not classification.

77 Ross Smith Avenue, Parap

Northern Territory