Date & Time
Thu, 02/03/2023 to Sun, 05/03/2023
TBA
Location
Parap Pool
77 Ross Smith Ave, Parap NT 0820
Attend
FREE for Spectators, Coaches and Officials
Event Details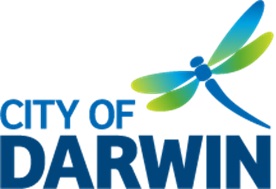 2023 City of Darwin - NT Open & Age Championships
PARAP POOL DARWIN,  
2nd - 5th MARCH 2023

Meet Information
Swimming Northern Territory is proud to announce Andrew Materazzo, from the Casuarina Swimming Club is our Meet Ambassador for the 2023 City of Darwin NT Open & Age Championships.

 

 

We asked Andrew if he would be happy to share a little bit about himself and here it is. 

 

• What are your favourite hobbies?

Swimming is one of my favorite hobbies and something I can't live without. Not just pool swimming though, I really enjoy adventuring and swimming at the beach and inland water features - like the waterfalls at Litchfield.

• When did you first start swimming?

I have been competitively swimming since 2012. Prior to that I was doing learn to swim and the thought of racing terrified me. Now, over 10 years later, I still do get scared, but I've realized that racing is one of the most exciting parts of swimming, so I'll keep racing for as long as I can.

• What is your favourite swimming memory?

I was selected as part of the NT team that went to Sydney for the Virtual Australian SC Champs. It was such an amazing experience competing there and I swum the best races of my career at that competition. Our team was small with only 7 people, but we had the best time together.

• What is your favourite stroke and distance?

My favourite race is the 50m freestyle. It might seem easy but it's a quick race and the precision required leaves you with no margin for error.

• What is it like swimming with the Casuarina Swim Team?

I've been with Casuarina my whole life and our team has always been as close as family – from the swimmers to even the parents and volunteers.

• What are your future goals?

My goal in swimming is to always be around and to be a part of the swimming community in Darwin. But no matter where I find myself in life, I'd love competing anywhere and meeting swimmers from all around Australia, and the world (Hopefully on an Australian team…).


We wish Andrew all the best at the upcoming City of Darwin NT Open and Age Championships and in his future swimming and endeavours. 

 

Please ensure your entries are correct in the entry list for the upcoming 2023 City of Darwin NT Open & Age Championships. If you need to adjust any entry, please email Jane - admin@nt.swimming.org.au prior to midday Saturday 25th Feb. No changes will be made after this time to enable the program to be finalised.

 
Technical Officials
NT Open & Age provides opportunities for Technical Officials from across the Territory to gain valuable upskilling & new accreditations. Swimming NT thanks all Technical Officials for contributing their time to make this event possible for NT Swimmers!

 

An email will be forwarded shortly requesting officials. 
2023 City of Darwin NT Open & Age - Finals Programs
Friday Evening - Session 3 Program

Friday Evening - Session 3 Timeline

Meet Manager is not adding the reserves to the finals list for tonight, so we have added them manually to the document below:

Saturday Evening - Session 5 Program

Saturday Evening - Session 5 Timeline

Meet Manager is not adding the reserves to the finals list for tonight, so we have added them manually to the document below:

Sunday Evening - Session 7 Program

Sunday Evening - Session 7 Timeline

Meet Manager is not adding the reserves to the finals list for tonight, so we have added them manually to the document below: