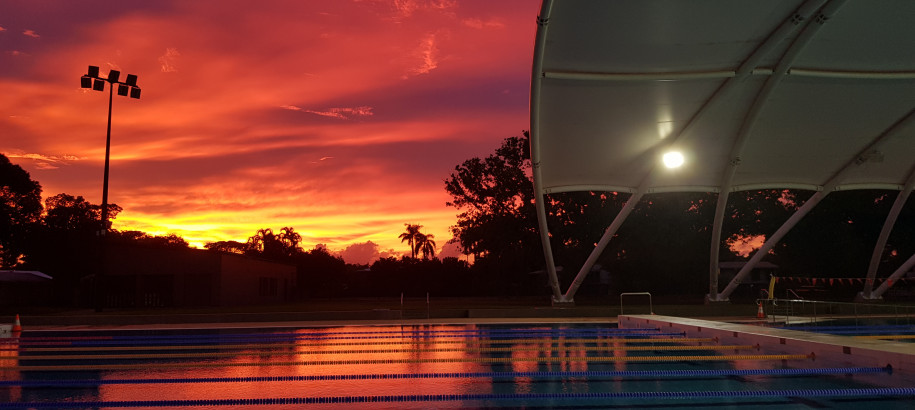 Date & Time
Sat, 01/10/2022 to Tue, 04/10/2022
9am
Location
Parap Pool
77 Ross Smith Ave, Parap NT 0820
Attend
FREE for Spectators, Coaches and Officials
Event Details
Swimming NT is excited to include the Junior State Age Challenge in our Country Championships Event from the 1-4th October 2022.
We are looking forward to viewing some of the Country's most talented swimmers from regional Australia who will be competing in the Northern Territory in our Premier Country Championships Event.
The Junior State Age Challenge is a great opportunity for all States 9 - 11 year old swimmers to gain some experience in Competition Events and to see first hand some of our fastest Country Swimmers competing.
All Meet Information, Session Details can be found below. Entries will be accepted as LC and Converted SC times.
Accommodation Information, Tourism NT Links and Contact details can be found in the drop down boxes at the link HERE
Any queries should be directed to the admin email found in the Contact information on the right side of this page and we will help you with your query.
We are looking forward to meeting everyone in Darwin in October.
Rob West
Executive Officer 
Swimming Northern Territory
Meet Information
Event Information Booklet can be found at the following link

The Event Schedule for this event is below 

Please note that the Sessions in this schedule follow the same numbered Sessions in the Country Championships which is on the 1-4th October 22 and that the 2 meets will run together.

 

 

Entry List Junior Age Championships. 

PLEASE READ THE LIST CAREFULLY AND EMAIL admin@nt.swimming.org.au if there are any questions.

The 9-11 Year old competitors will be allocated to relays tomorrow and will determined at the discretion of Swimming NT.

Please contact Swimming NT before 10 am tomorrow 27 Sept 2022 with any issues.

Thank you.