08 February 2019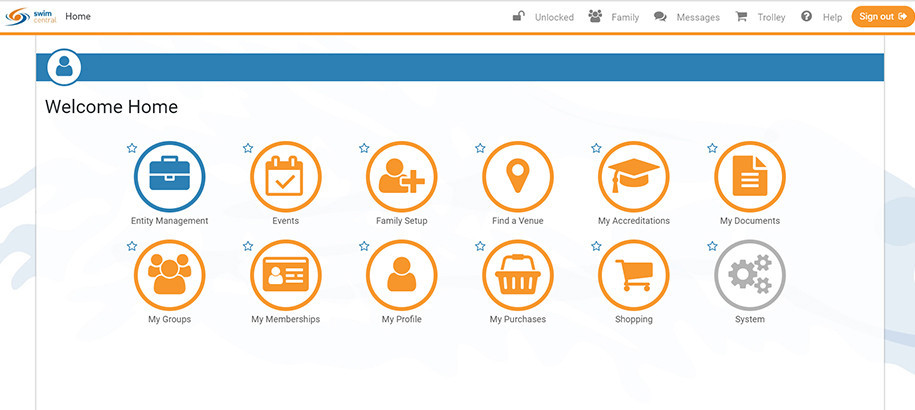 Swim Central is coming! - February Update
Swim Central is our new portal linking your swimming activities and interactions together and will replace both ClubLane and MyLane as of April 2019.
The new system will provide full club administration streamlined in the one system.
We have a fantastic new service provider in 1ICT who have provided us with incredible support and expertise through this project. They are very responsive and we are confident they are equipped to assist with any hiccups which may present as we take on this huge task of transitioning clubs.
Development is now complete and Swimming Australia will be testing and refining the processes over the next few months.
Users will enjoy a much more user friendly and less labour intensive system.
Swimming Australia will be supporting a few selected regions around the country to transition onto the system from late February as a pilot group.
Clubs will be supported with training opportunities and resources from the state to assist with learning the new system and will be notified when these are available.
Swim Central Action Items for Clubs
In order to ensure we can transition member accounts to Swim Central, members aged 18 and over need to have a unique email address in their membership account (i.e. not the same email as another member in the database). The email address will be used as a way to identify and protect members in our database. 

 

Swim Central requires that all family groups include an adult aged 18 or over as the primary member. This is not the case in ClubLANE, meaning not all linked families currently have a parent set as the primary member.

In order to smoothly transition linked families to Swim Central, a parent account needs to be added to existing family groups in ClubLANE where all linked family members are currently under 18, including the primary member.

This does not mean that your club rules need to change – parents do not need to become paying members as they can be considered "participants" in the new Swim Central database.