30 October 2020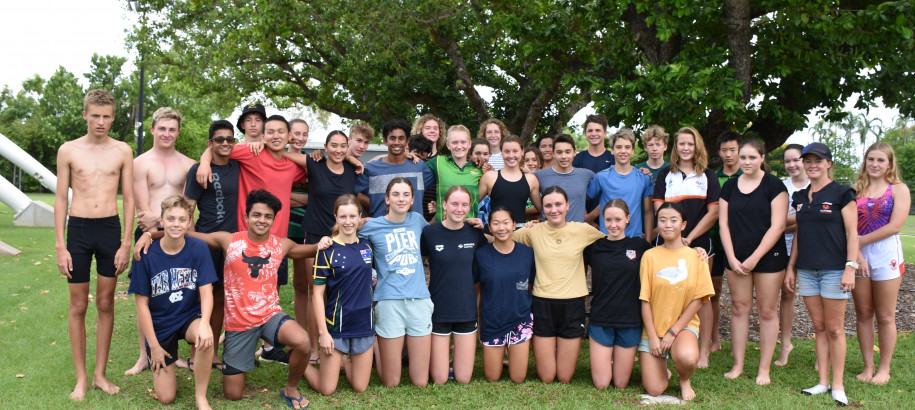 High profile coach, Maxine Seear from one of Australia top swimming schools -  St Peters Western in Queensland spent time with our young athletes and coaches from the 16th October to 18 October 2020.
Maxine, who works alongside Dean Boxall (One of Australia's Leading Coaches), coaching many of Australias high performance swimmers, delivered 6 workshops over the weekend assisting our coaches and swimmers fine tune and develop their skills.
Maxines wealth of knowledge commenced with a Coaches Workshop, offering inspiring insights in how to get the most out of swimmers.  14 coaches from across Darwin and Alice Springs attended the workshop, learning tips and techniques from Maxine.
Maxine then conducted a series of development workshops open to all Northern Territory club swimmers focusing on technique, strength, endurance, dives, turns and finishes.  160 aspiring swimmers took the opportunity to learn from Maxine over the weekend - each athlete taking home information that will help in their future swimming aspirations.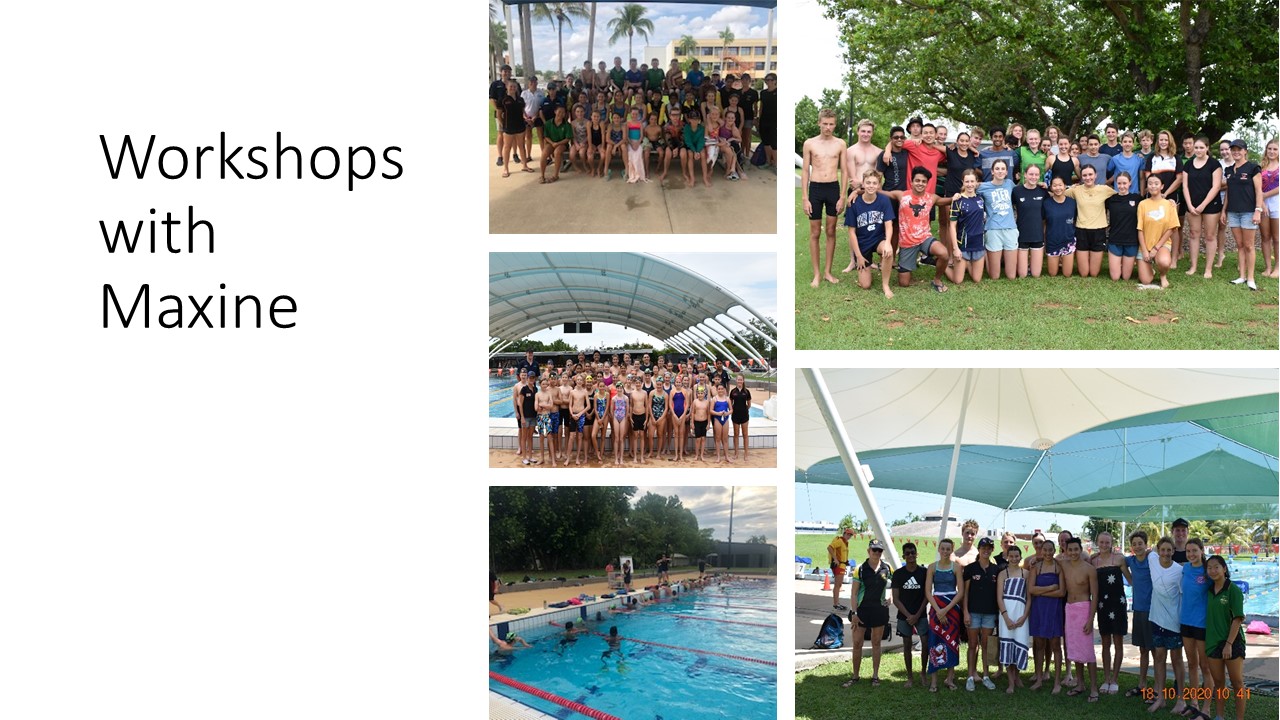 Maxine Seear Bio
My coaching passion started at a very young age. From about the age of 16, I felt I wanted to be involved with coaching athletes... I didn't know in what capacity, but I always had this passion for coaching. I left my passion for coaching to the side for sometime, and pursued my dreams and career as a professional athlete.
Like all athletes, you learn so much from your own career, but it's the people and situations you encounter along the way that shape you as an individual. Through my years as a professional athlete, I found myself looking more and more into performance and what it took. Hence once I finished, I took 18 months away from sport to allow myself to process everything I had learnt as an athlete, but to also do some reading and major learning outside of what I knew. I had experience as World Number 1, at an Olympics, World Junior Championships, World Senior Championships and on the World Cup Circuit for many years. My greatest results would have to be winning the Accenture Series in 2003/2004, that was a great series of races.
Fast forward to 2016 and I found myself dropping back into the St Peters pool to say hello to Michael Bohl and Dean Boxall. I swam with Michael when I was in Brisbane for about 12 years. Dean asked if I wanted to give him a hand coaching, I said yes I would love to... and the last four years are history as they say! Together we have got multiple swimmers on the Australian Junior and Australian Senior teams every year. We have won age nationals as a club for the past six years, won our school swimming for girls the past seven years and our boys the past four years. I am hesitant to post any results, as we are a team Dean and I, so I will let the club results be!
These past four years we have had some great results, but ultimately we are really aiming for this Olympics. With that, we are living in one of the strangest times of uncertainty, but we are pushing ahead aiming for the Olympics as if it is on.
Swimming NT would like to thank Maxine Seear for her time here in Darwin. 
We look forward to seeing Maxine in in the future.