05 November 2021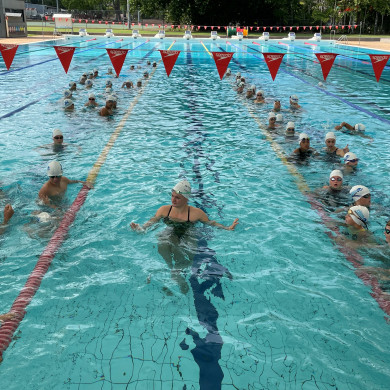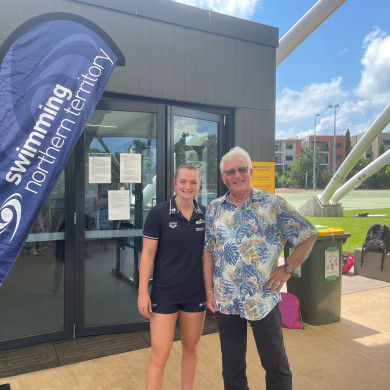 Northern Territory Swimmers were excited to attend a Bio Island, JX Breaststroke Clinic with Chelsea Hodges, Tokyo Gold Medalist at the Parap Pool on the 30th October 21.
Chelsea represented Australia for the first time at the FINA World Junior Championships in Indiana in 2017. The following year she became a dual National Age Champion taking out the 50m and 100m breaststroke for the 16 years age group. She was a prominent member of the 2018 Youth Olympic Games where she won silver in the 50m breaststroke and the 4x100m medley relay. In 2021, at the age of 19, Chelsea went on to qualify for her debut Olympic Games after placing first in the 100m breaststroke final. In Tokyo, Chelsea was part of the gold medal winning Women's 4x100m Medley Relay, posting a sensational time of 1:05.57 in her leg. 
The clinic was a great opportunity for the Territories Junior swimmers to meet an Olympic athlete and learn from her experiences. One Hundred registered swimmers participated in the JX Program which focussed on breaststoke skills and drills designed to improve technique and times. 
The Junior swimmers completed some dry land exercises and then spent time in the pool completing drills. One of the highlights for the kids was to watch Chelsea's diving technique which was greeted with load cheering and applause. 
A big Thank You to Chelsea. We will be cheering for you at the World Championships in Japan next May.
And a big thank you to Bio Island and Swimming Australia for the opportunity our NT up and coming swimmers had to chat with Chelsea and learn from her experiences.