28 March 2022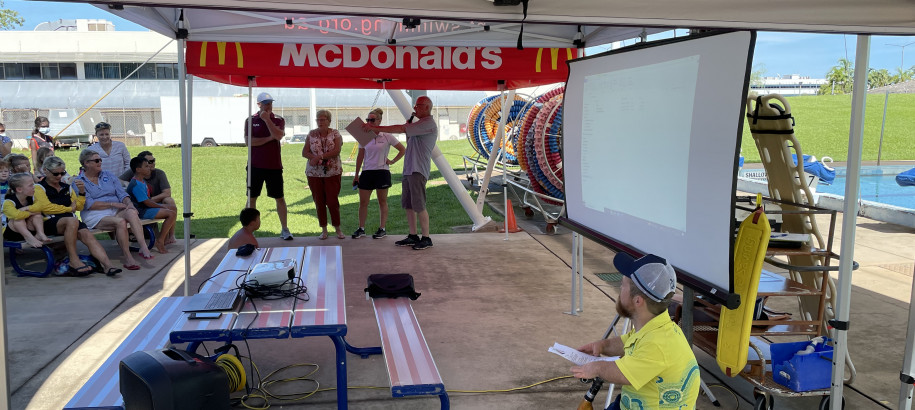 On the 19th February 2022 Swimming NT hosted an inclusive Gala Day with Grant 'Scooter' Patterson (Paralympian) and Andrew (Herbie) Howard at the Casuarina Swimming Pool.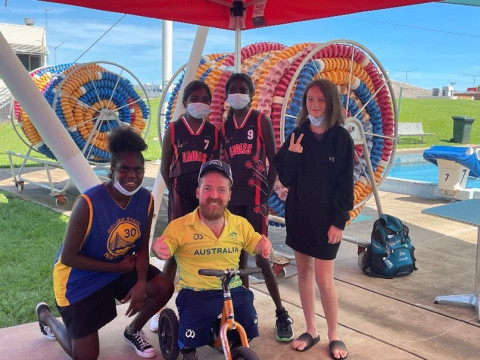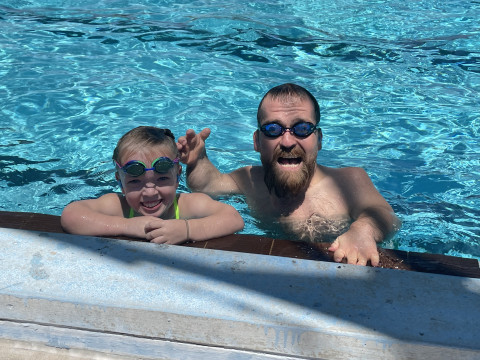 The Day consisted of 2 sessions which saw Scooter and Herbie presenting to both swimmers and adults.
During Session 1 Scooter who is an inspirational public speaker, spoke about his swimming achievements and his outlook on life. Participants will remember his words of wisdom for years to come! Scooter also congratulated our event ambassador, Tahnee Afuhaamango on her achievements in swimming throughout her career mentioning her latest world record achievements. Elite Physiotherapy NT presented to swimmers regarding the importance of stretching and dry land exercises to balance training sessions in the pool. Scooter and Herbie then supervised some drills and skills in the pool before swimmers enjoyed a BBQ lunch supplied by Territory Meats, Leanyer.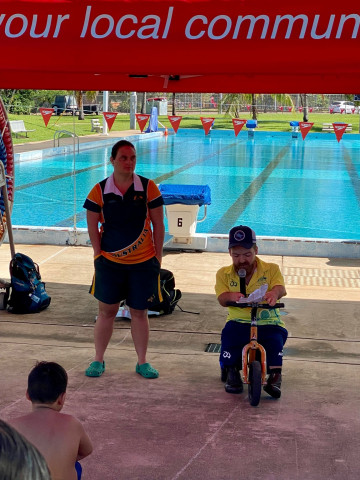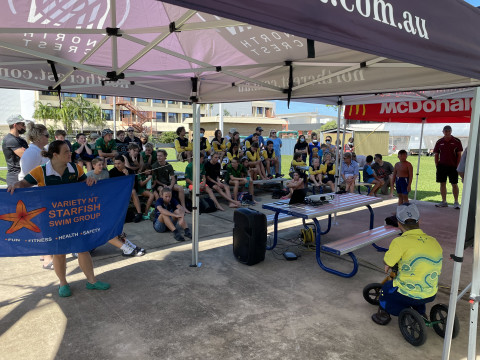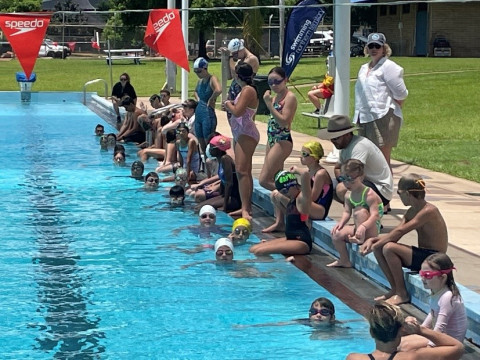 Session 2 saw Herbie talking to the parents and coaches regarding training techniques. The session covered training principles for swimmers with disabilities and the pathways available to progress from learn to swim into clubs, Nationals, Paralympic trials and competitions.
It was great to see 88 swimmers participating in the day as well as 23 parents and coaches. The aim of the All Abilities Gala Day was to promote swimming as a sport for people of all abilities and share information on pathways into swimming clubs for swimmers with disabilities as well as training techniques.
The day was a great success and Swimming NT will continue to work with clubs regarding ongoing training and development opportunities for swimmers with disabilities.
A big thank you to our sponsors on the day Northcrest, Northern Territory Government, Territory Meats, Elite Physiotherapy and McDonalds.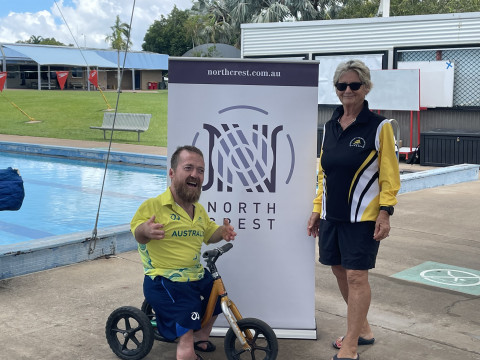 A program will be announced shortly which will be providing programs for inclusive swimming activities for people with a disability to follow on from the Gala Day. Thank you to the Northern Territory Government for the Health Grant funding which has supported this initiative.