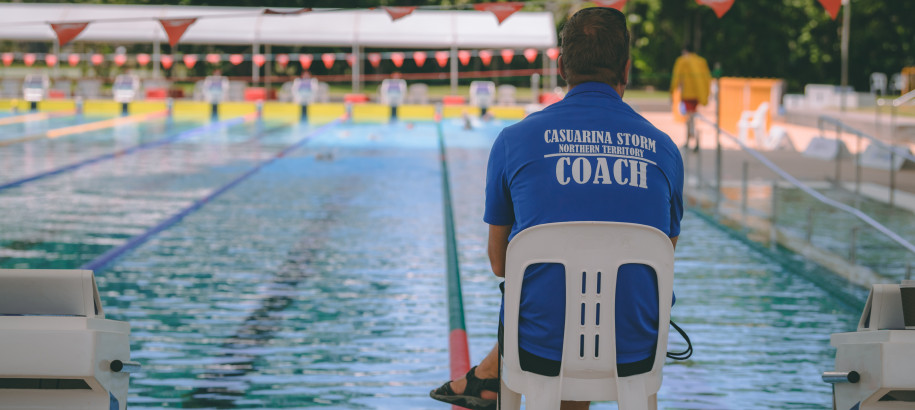 Swimming coaches are the backbone of our sport and are key to ensuring that clubs continue to develop and excel. We have developed a range of resources and programs to support coaches to be the best coach they can be.
What is the difference between teaching and coaching?
A Swimming Teacher may acquire specialist skills in teaching Competitive Swimming, Babies and Toddlers, Adolescents and Adults, Learners with Disability and Culturally and Linguistically Diverse.
A Swimming Coach helps to develop the swimmers' capability beyond basic aquatic skills. Coaches focus on improving stroke efficiency, technique, strength, conditioning and race skills in their athletes through drills and training.
Australian Swimming Coaches and Teachers Association
Australian Swimming Coaches and Teachers Association (ASCTA) is a professional membership organisation responsible for maintaining the high ethical and educational standards of coaches. Coach Members of ASCTA are also members of Swimming Australia. ASCTA assists Swimming Australia with the administration of coach education courses.

Visit the ASCTA website here
Coaching Development
Coach Development:

 

Coach the Coaches Development Session

Wednesday the 20th of May 2:30pm till 5:30pm at Parap Pool

All NT ASCTA coaches are invited to attend a 'coach the coaches' session lead by Australian Dolphins swim coach Dean Boxall and Maxine Seear, both from St Peters Western Swimming Club QLD. This session will give Territory coaches the opportunity to learn from some of Australia's most successful swim coaches, strength and conditioning, physiotherapists and biomechanist.

Cost: FREE

 

Practical Coaching Session with St Peters Western Swim Team

Thursday the 21st of May 6:30am till 8:30am at Parap Pool

All NT ASCTA coaches are invited to apply and further develop there coaching skills learnt in the 'Coach the Coaches' session delivered by Dean Boxall and Maxine Seear (Plus there support team) by applying this knowledge in assisting coaching the St Peters Western swim team. Under direction from Dean and Maxine.

Cost: FREE

 

For more information please contact Thomas Noblett (Swimming NT Development Officer) via thomas.noblett@nt.swimming.org.au or on 0439 028 403.