27 April 2021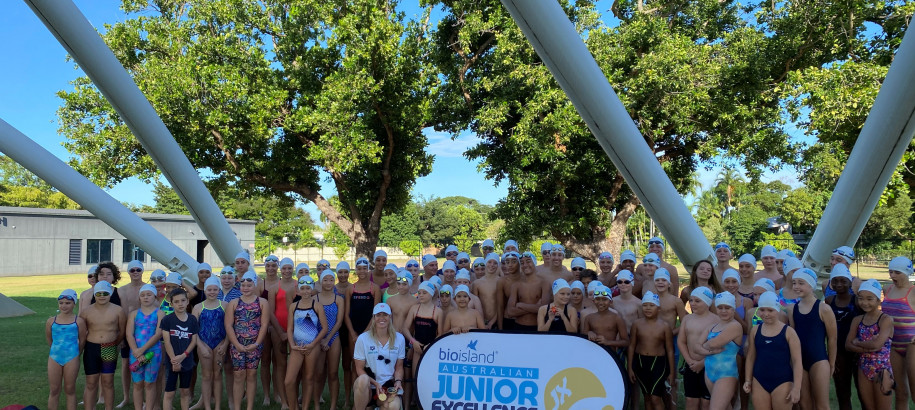 Over the weekend, Australian Swimming sensation Emily Seebohm took time out of her busy preparation for Tokyo 2021 to fly to Darwin to inspire our next wave of swimmers at the Bio Island Junior Excellence Clinic!
There were 95 swimmers in attendance, some travelling as far as Katherine to attend the session with Emily.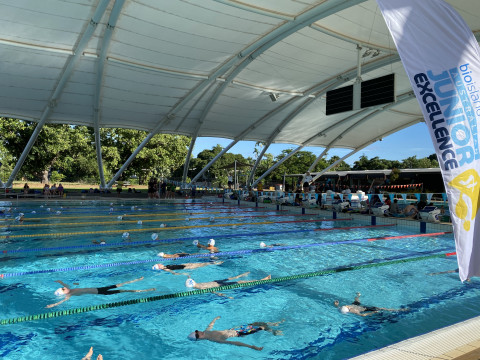 Emily Seebohm has accumulated 53 medals on the global stage. Debuting for the Australian team in 2007 at the World Championships in Melbourne, the Adelaide-born athlete picked up her first gold medal in the Women's 4x100m Medley Relay. She claimed back-to-back world titles in the Women's 200m Backstroke in 2015 and 2017 and also added gold to her tally in the Women's 100m Backstroke in 2015. Most recently she won gold and set a new Games Record with the Women's 4x100m Medley team at the 2018 Commonwealth Games.
Emily was very impressed with the facility and equally impressed with the talent we have in the territory  stating "This is my first-time attending Parap Pool since its redevelopment and WOW its world class!  I'm blown away by the number of talented swimmers there are here. They all have amazing technique and have an amazing natural feel for the water".   Adding to this Emily stated "these kids are all so disciplined and talented, if they keep up there training regimes there will be no stopping them".
Our young swimmers were extremely impressed with Emilys medals and were very excited when they raced against her in the pool.
Swimming NT would like to thank Emily Seebohm for the experience along with Bio Island for supporting this event in Darwin.