09 June 2019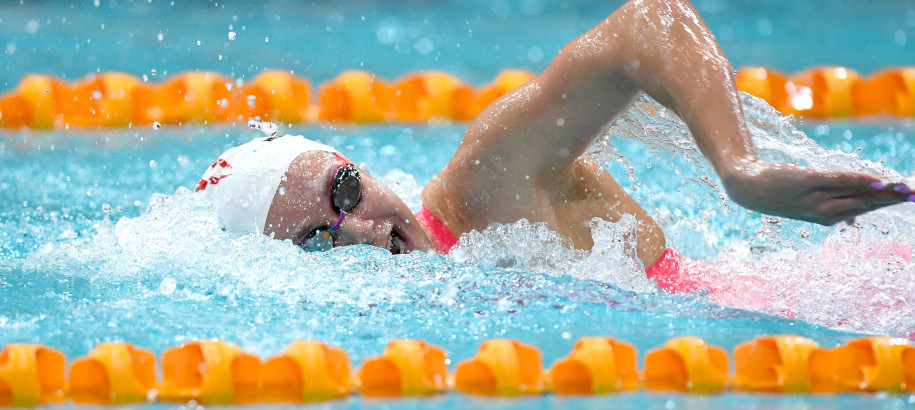 St Peters Western's Ariarne Titmus continues to put the world on notice after clocking a remarkable time of 3:59.35 in the Women's 400m Freestyle, yet again breaking her own Commonwealth and Australian record.
In an action packed first night of the Hancock Prospecting World Swimming Trials at the Brisbane Aquatic Centre, the crowd cheered and watched in amazement as Titmus put on a dominant and fierce display of swimming. Her time put her well under the world championship qualifying time of 4:06.48.
Always striving to get the best out of herself and speaking like a true competitor, the Tasmanian believes there's still plenty of room for improvement.
"We were pretty fired up for this race and I have been swimming really quick and I wanted to try and put together a really great swim," Titmus said.
"To be honest I am a bit disappointed with the time, I have been training really well and I thought I might have a 3:58 in me. I definitely felt the sting a little bit in the last 100 metres and I know I went out hard so that is probably why. With a bit more of a rest leading into a meet hopefully that will help me."
Also touching under the magic number was TSS Aquatics' Kiah Melverton, who came home strong in the 400m free recording a time of 4:05.30.
Pulling out a massive personal best in the Women's 200m Individual Medley, young USC Spartan swimmer Kaylee McKeown willed herself home to clock in 2:09.94 – placing first and under the qualifying time of 2:10.45. McKeown's backstroke leg was where she pulled away from the pack, which included experienced campaigner Blair Evans (UWA West Coast) and Meg Bailey (Hunter) who clocked 2:13.55 and 2:14.39, respectively.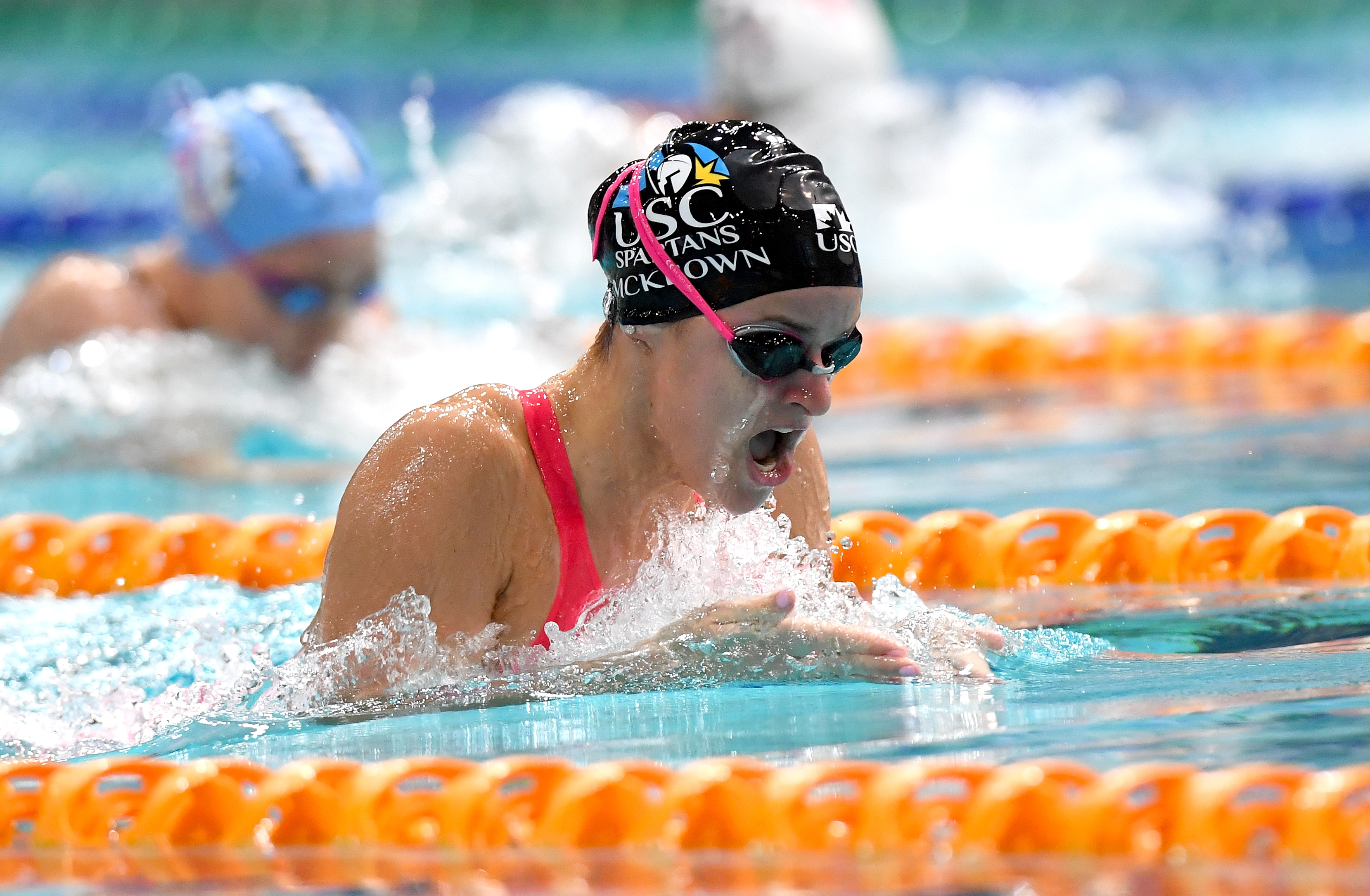 Speaking after the race, an excited McKeown said she was very pleased with her result.
"So much effort has gone behind this swim and to come out with a personal best tonight is awesome," McKeown said.
"I was focussing on skills, not necessarily the speed and I think I have done that tonight.
"This obviously takes the pressure off for the rest of the week, so I am super stoked with that.
In the Men's 400m Freestyle, Chandler's Jack McLoughlin prevailed in an imposing time of 3:44.34 to also qualify him for selection on the worlds team. After making a statement in the heats this morning, the 24-year-old carried his momentum into the final to edge out reigning Olympic champion Mack Horton (Melbourne Vicentre) who finished second in 3:46.47 and Bond's Elijah Winnington who clocked 3:48.45. 
"It is very very tough only having two spots, so getting the win there gives me a lot of confidence," McLoughlin said.
"It was going to be a dog fight, so I'm just really stoked to get the win."
With the qualifying time set at 3:46.14, Horton and Winnington will now look to qualify in their remaining events.
Griffith University's Emma McKeon and UWA West Coast's Brianna Throssell pushed each other all the way to the wall in the Women's 100m Butterfly. Backing up impressive swims from this morning's heat session, the duo both recorded times under the world championship qualifying time of 57.64 – touching in 57.28 and 57.57 respectively. Meanwhile, Kawana Waters' Jemma Schlicht (59.51) improved on her performance to place third.
Recent national champion, SOPAC's Matthew Wilson, battled it out against Daniel Cave from Melbourne Vicentre and West Brisbane's Zac Stubblety-Cook in the hotly contested Men's 100m Breaststroke event. Clocking a time of 59.78, Wilson claimed first spot ahead of Cave and Stubblety-Cook, who touched in 1:00.18 and 1:00.39, respectively.
Heats kick off tomorrow at the Brisbane Aquatic Centre at 10am, with finals beginning at 6pm. Click here to find out how you can watch all the action for FREE via Swimming Australia's iSwim app.