22 April 2019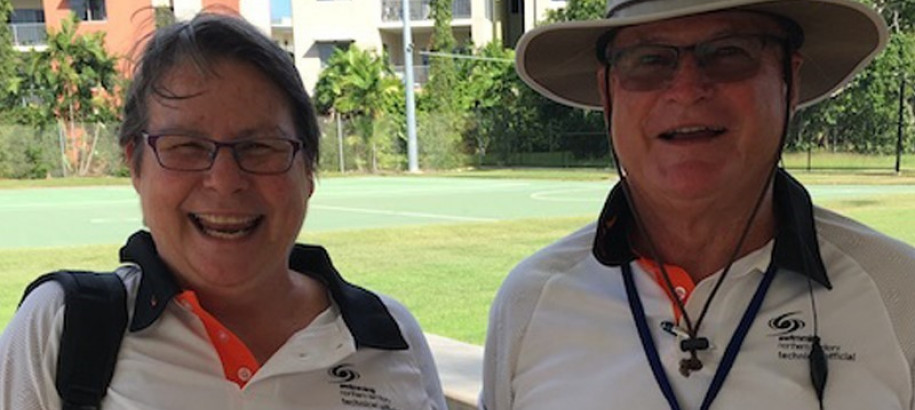 Meet Michelle Parker – the backbone of the Alice Springs Swimming Club.
Named Swimming Australia's Local Legend for the month of April, Parker has fittingly been recognised during National Volunteers Week; a seven-day celebration of committed and dedicated volunteers.
As an active member of her community, Parker detailed how she began her journey to volunteering.
"After participating and volunteering in a variety of sports in Alice Springs for more than thirty years, I became involved with the Alice Springs Swimming Club eleven years ago as a committee member when my daughter was looking for a summer sport," Parker said.
"I fell in love with swimming, and then when my daughter stopped swimming three years ago, I continued on as secretary of the Club."
Alice Springs Swim Club is "lucky" to have Michelle, describing her as invaluable.
Undertaking that role for many years, Parker also gives her time willingly to all areas of the club – helping it run across all levels. She not only sets up all the club meets and sends out results within hours of the competition finishing, but she is also up to date will all of the swimmer personal bests.
"I love seeing the look of excitement on swimmers' faces when they succeed, even if it's a PB. I'm passionate about helping the club move forward."
Not wanting to stop there, Parker is working towards becoming a referee – which the club requires to run an official meet.
"Currently we need referees, so I'm trying to develop my skills in that area and assist other parents to upskill."
Her positive attitude and helpful nature make her invaluable to the Alice Springs Swimming Club – and they know they are lucky to have her.
"I love meeting new people and I think it is important to be an active member of my community."
Congratulations, Michelle – you're an invaluable member of your local community and the Australian swimming tribe.
For more information on how you can get involved and volunteer you time, visit our volunteers page.