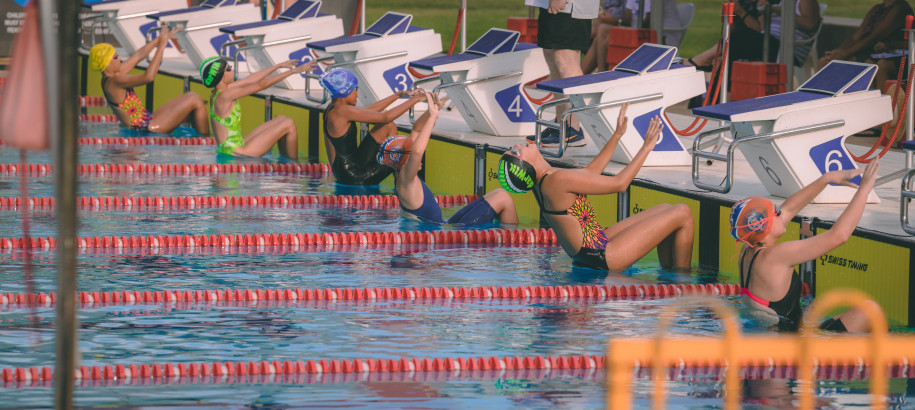 Date & Time
Sat, 06/03/2021 to Sat, 06/03/2021
Location
Parap Pool
77 Ross Smith Avenue Parap
Event Details
Territory Participation Meet 2021
Swim where the champs Swim!
This is an approved meet is for any swimmers aged 7 & Over who missed out on qualifying for NT Open & Age Championships 2021!
Venue

Parap Pool

77 Ross Smith Avenue, Parap, 0820.

Date & Time

Saturday 6th March 2021

 

Warm Up Starts: 11am (30mins)

Racing Starts: 11:45am

 

Admission

Free for coaches, spectators & officials

 

Event Limits & Restrictions

No Event Limits

Open to any athlete (7 & Over) who did not meet the QT at NT Open & Age for a 50m Event.

 

If a swimmer only qualified for 1, 2 or 3 of the 50m events at NT Open & Age they may swim the other 50m events at this meet.

 

Entry Fee

$5 per individual event plus GST

 

Entry

Entries through Swim Central

 

Entries Open: 15th February 2021 at 10am

Entries Close: 1st March 2021 at 10am

(Darwin Local Time)

 

Events

Mixed 50m Backstroke

Mixed 50m Butterfly

Mixed 50m Breaststroke

Mixed 50m Freestyle

 

All events 7 & Over

 

Format

All events will be swum as mixed timed finals.

 

 

Rules

Conducted under the rules of Swimming Australia LTD.

 
Meet Program :
Register Here
$5 Per Individual Event (Plus Booking Fees & GST)