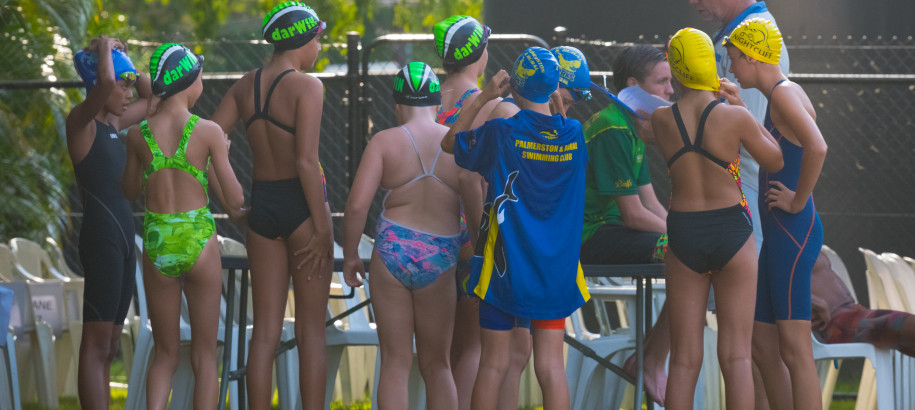 Here you will find employment opportunities with Swimming Northern Territory.
All enquiries email nt.eo@swimming.org.au or call 0419 114 981
Current Employment Opportunities
Swimming NT is an incorporated not-for-profit sporting body that manages and coordinates the activities related to competitive swimming in the NT.  The body is affiliated with Swimming Australia  and is responsible for the overall  governance of the sport in the NT.  Swimming NT works with and supports a range of swimming clubs across the whole of the Northern Territory.  Travel would be required. 

The position of Executive Officer is located in Darwin the Capital City of the Northern Territory. The job requires a self  motivated individual who can operate a small team to build and grow the sport.  Darwin is a beautiful tropical city with a strong focus on Asia and developing ties within Asia. The weather invites swimming opportunities all year round and the natural attributes of the location significantly assist a motivated player to develop and foster his or her ambitions as well as the sport.

The position would  suit an individual seeking  to make a career in sports administration.  Opportunities to practice and exercise a broad skills base across the functions of the job abound.  The position provides a range of in house experiences, not always available in larger organisations.

Working with a board and clubs you will be required to continue to build the value of the organisation across the NT, growth membership numbers, implement organisational  change and develop inclusive participation models.

Position Description

Applications (covering letter & CV) - by COB on Thursday 5 September 2019 - and enquires to be sent/directed to SNTI President Garry LAMBERT at:
• Aldermangarry@me.com
• PDF attachments preferred.
• Mark all applications "Executive Officer (plus your name)" in the subject line.
• Please contact Garry Lambert for additional information (0401 119118).
Or
Mail hard copy to
GPO Box 1960
Darwin NT 080

SNTI is a not-for-profit organisation and the peak sporting body responsible for swimming across the Northern Territory.  We are currently seeking an energetic and self-motivated Development Officer to deliver swimming programs that will increase participation and membership throughout the Northern Territory.

The successful applicant will have an excellent understanding of the sport of swimming including a minimum SATCS standard, experience in the development & delivery of sporting programs and the evaluation of their outcomes and be willing to travel regularly.  To secure this exciting and rewarding position you will need to be a team player with strong organisational, communication and administration skills.  Essential requirements include an Austswim Certificate, First Aid and CPR, Drivers Licence and Ochre card.

Position Description

Position Description

 

Salary: $55,000-$65,000 (Plus Super) depending on experience & qualifications.